Your added rainfall data stored and retrieveable
20/06/2016 5:30:47 PM
---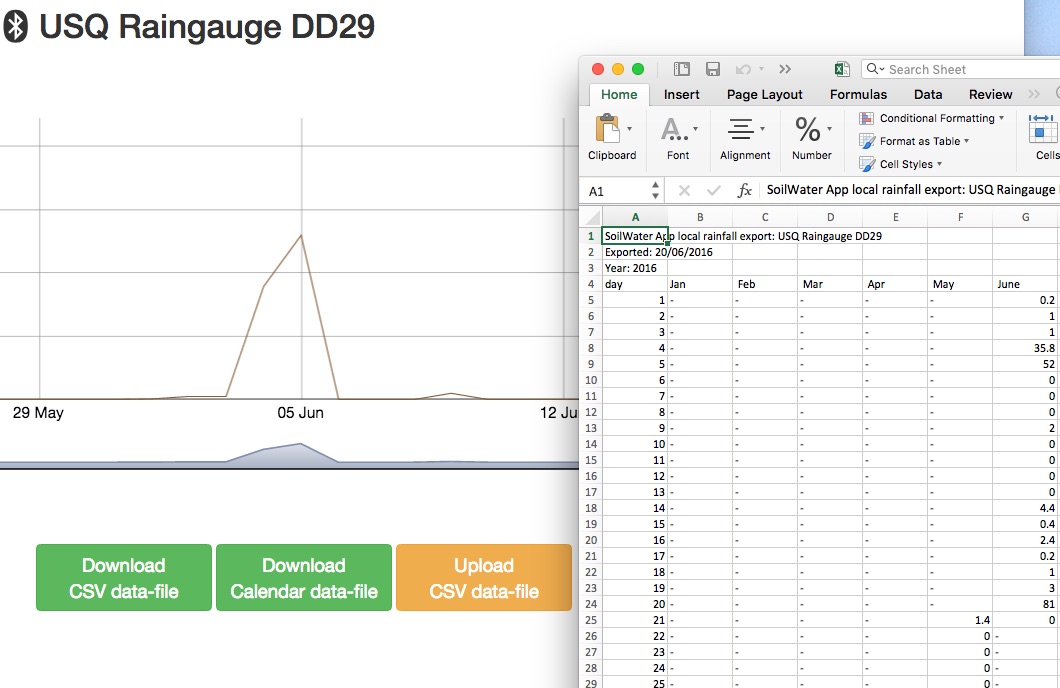 Rainfall data that is manually entered into SWApp can be viewed and downloaded in two formats:
- a csv format for use in other programs; and
- a calendar format similar to most farm records.
Rainfall data can also be imported, but needs to be in the correct format.
Click on the My Data link at the top of this page to explore.
---
Back to List
---